SHJ Pattern Decorator
Release time:2015-03-31 Reading times: Source: Author:
Abstract: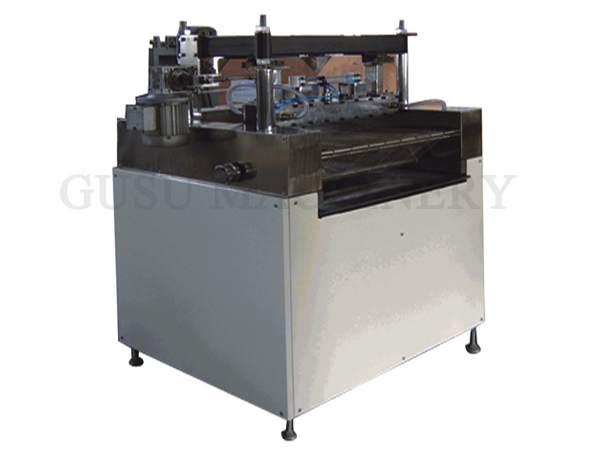 Use:
The machine is designed for the special purpose of decorating biscuit and chocolate surfaces
with chocolate patterns. A range of patterns can be selected(The pattern as shown in the figure is for your referrence only).Through its motor,the machine produces movement in longitudinal and
transverse directions which directs the paste tube. The chocolate in the moving paste tube is pre-ssed out bu a pump, and the surface of the chocolates or biscuits moving along the stel mesh is
then decorated with the desired pattern. By making some simple adjustments, a large number of diverse patterns can be produced.
Technical Data:
Power:6.4kw
Outer Dimension(length×width×height):1100×940×1560mm
Weight:250kg